Have you noticed the e from Explorer

0r the world with the fox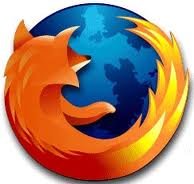 from Firefox, well those are "favicons". Favorite Icons.
I got curious about how to install them on my blogs, specifically for one of my author's, Sue Kopitz from http://wetdogmillionaire.com/. You have to go look at her blog and see her favicon. It is so cute!
I'm also very proud of of Sue! She's doing the work and is now at 795,000 on the Alexa Rankings after 8 weeks! Amazing! Website owners would have to pay an average $10,000 to get those kind of rankings! Great job Sue!
So, if you'd like to know how to create your favicon, you need to sign up for this program or the blogify program.
The main thing is starting out with a picture or a graphic that is about one inch square so it will convert well enough to recognize the visual. I recommend using Adobe Photoshop to do the conversions, it is one of the easiest graphic programs I have ever used.
Once you have the graphic, you can go to www.tools.dynamicdrive.com/favicon to change the graphic to a favicon. Then add the Plugin cbnet favicon to your blog and upload the favicon.ico file. It is so simple you won't believe you haven't done it before.
Most of the time when you use your website link to help push people back to your blog/site. Every time you add a post, be sure to insert an update on Facebook, Twitter and LinkedIn and any other Social Media site you are using. Each back link you have pointing to your site will drive traffic but more importantly, will raise the ranking of your ssite to have a mention on a highly ranked Social Media site.
But occasionally, you want to reduce the size of your website link for a couple of reasons. The first being to minimize the number of characters you use up when sending a message on Twitter but also if you are using an affiliate link and don't want others to break the thread of the link. As an example, you have signed up for an affiliate program, www.sellmorebooks.com and your affiliate link is www.sellmorebooks.com/r332tb. Anyone can delete the "r332tb and go directly to the source while cutting you out of the affiliation. But there are a couple of popular services that will reduce the size of your link while keeping your affiliation in tack. The first is Bitly which one of the sites that allows you to track the number of hits to your link.
Another is tiny and the site will also give you a shortened or abbreviated version of your site link.