Have you noticed the e from Explorer

0r the world with the fox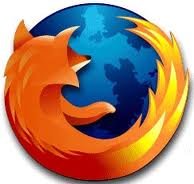 from Firefox, well those are "favicons". Favorite Icons.
I got curious about how to install them on my blogs, specifically for one of my author's, Sue Kopitz from http://wetdogmillionaire.com/. You have to go look at her blog and see her favicon. It is so cute!
I'm also very proud of of Sue! She's doing the work and is now at 795,000 on the Alexa Rankings after 8 weeks! Amazing! Website owners would have to pay an average $10,000 to get those kind of rankings! Great job Sue!
So, if you'd like to know how to create your favicon, you need to sign up for this program or the blogify program.
The main thing is starting out with a picture or a graphic that is about one inch square so it will convert well enough to recognize the visual. I recommend using Adobe Photoshop to do the conversions, it is one of the easiest graphic programs I have ever used.
Once you have the graphic, you can go to www.tools.dynamicdrive.com/favicon to change the graphic to a favicon. Then add the Plugin cbnet favicon to your blog and upload the favicon.ico file. It is so simple you won't believe you haven't done it before.
I am occasionally asked to be a guest blogger and I always take them up on it.
Especially if the blog has high rankings and a lot of traffic and the blog is related to something that I am already writing about.
One of my blogs is about business development and entrepreneurship.
I submitted this blog about a month ago. Most of the time it takes between two and four weeks before the blog shows up on their blog.
This is a great way to gain more visibility, backlinks to your blog and drive traffic back to your site. This particular blog site included a full bio, but that is more the exception than the rule of guest blogging. Typically they will include a signature line.
They added another new touch for guest blogger that is a great bonus. Below the bio they have a toolbar for "Website – Twitter – Facebook – More Posts" which are hotlinks (click through to the site) back to each one of my Social Media links.
I'll keep you posted on how it effects the traffic on my blog. So far it already has 15 likes on their Facebook and 3 re-Tweets.
You can search for blogs in your topic and request doing a guest blog. You won't have to work too hard to get other bloggers to agree to add your blog post.
Another way to add content to your blog is to request other bloggers to your site. Just be sure their content is appropriate to your blog.
I'll talk more at a later date on how you can set this up for your blog.