Have you noticed the e from Explorer

0r the world with the fox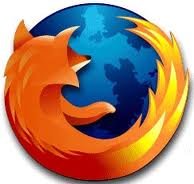 from Firefox, well those are "favicons". Favorite Icons.
I got curious about how to install them on my blogs, specifically for one of my author's, Sue Kopitz from http://wetdogmillionaire.com/. You have to go look at her blog and see her favicon. It is so cute!
I'm also very proud of of Sue! She's doing the work and is now at 795,000 on the Alexa Rankings after 8 weeks! Amazing! Website owners would have to pay an average $10,000 to get those kind of rankings! Great job Sue!
So, if you'd like to know how to create your favicon, you need to sign up for this program or the blogify program.
The main thing is starting out with a picture or a graphic that is about one inch square so it will convert well enough to recognize the visual. I recommend using Adobe Photoshop to do the conversions, it is one of the easiest graphic programs I have ever used.
Once you have the graphic, you can go to www.tools.dynamicdrive.com/favicon to change the graphic to a favicon. Then add the Plugin cbnet favicon to your blog and upload the favicon.ico file. It is so simple you won't believe you haven't done it before.
.
I'm sure you've seen the Microsoft Explorer logo. When it shows up on your browser to the left of the website name, it's called a favicon (favorite icon).
You can add your own favicon to your blog or website very easily even if you have limited knowledge on how to work with websites or blogs.
All you need to to do is go to this website http://www.chami.com/html-kit/services/favicon/
Simply upload your picture, logo or icon and follow these directions. Then click the Generate Favicon.ico button.
Save the file to your desktop. Open your Notepad and then open the index.html file from your website. Search for the "
" code and then load the code within brackets. Upload the the file to your website and after a few days (sometimes as much as a month), your very own favicon will appear on your website rather than the Explorer logo. It's just one more way to personalize your image on your website and blog.
Now you can add a Gravitar (for your dedicated webmail service such as gmail, hotmail, yahoo, etc. You can even load your very own picture to the mail service.